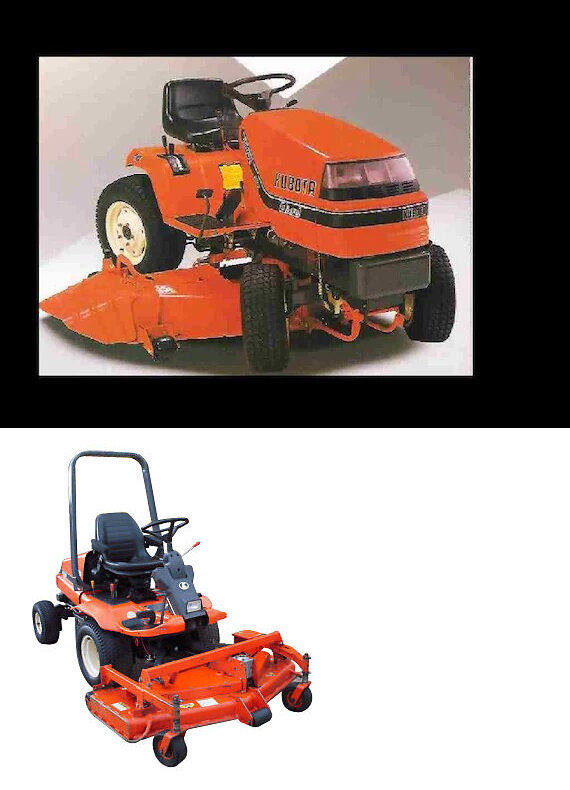 Our fleet of two mowers consists of Kubota G1800 (Top) and a Kubota F3060 (bottom). These are both disel mowers, the G1800 is an onboard deck mower which we use for smaller lawns fand with it's four wheel steering it is quite manoeuvrable allowing us to give you the perfect lawns. The F3060 is a mulching deck mower which allows us to do larger areas with it's wider deck, the fact it's a mulching deck mower means it can drive right over sticks so that we don't have to remove them allowing us the be quicker and more efiicent.
Our Crew.
Our crew consists of one professionaly trained lawn barber Named Carlo Giacon. He has been mowing since a young age which gives him many years of experience. Our team are able to mow any grass you have including orchards, farms, lifestyle blocks, residential areas and so much more.
Our Services.
Our services are availble anywhere in the Bay Of Plenty area. Our team will provide the best and Friendliest lawn mowing services you will ever encounter. You can call to book and appoint with a lawn barber or if you see a Carlo's Mowing vehicle then come up and talk to us and we will book you in for an appointment.
About the owner.
Carlo's Mowing is run by Carlo William Francis Giacon was born on the 23 of june 2006. He started mowing at the age of 10 which led to him starting Carlo's Mowing at the age of 15.